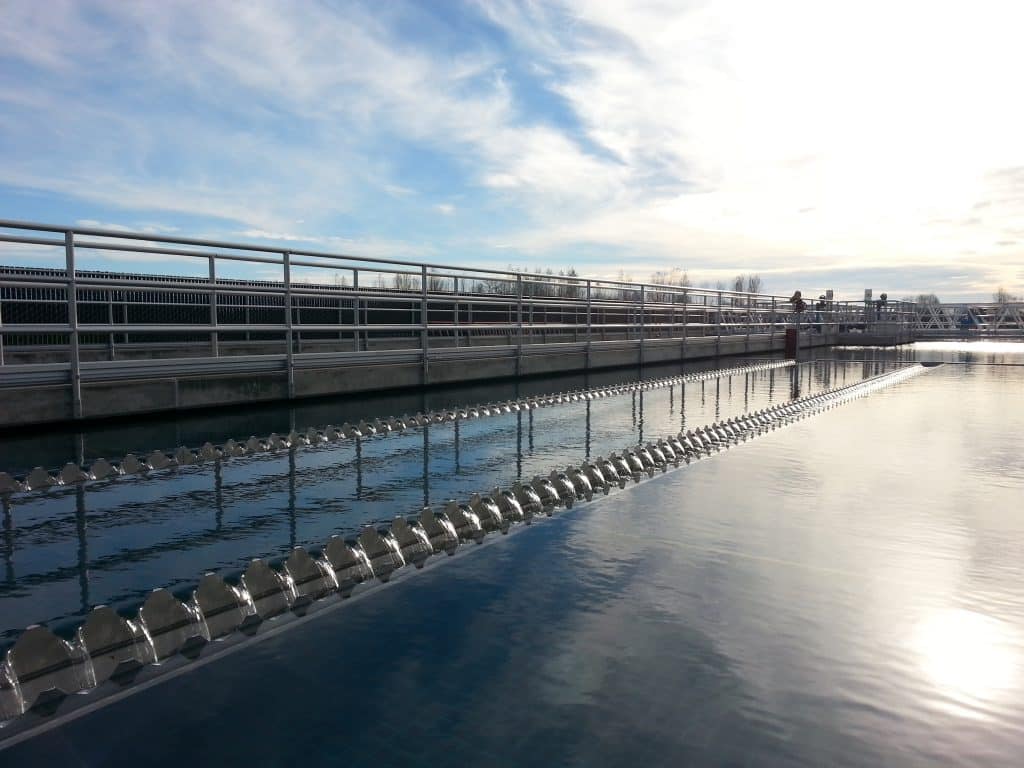 Water Treatment Plant No. 2 Intake Improvements
Whatcom County Public Utility District No. 1, WA
The Whatcom County Public Utility District No. 1 (District) owns and operates a water supply system to serve the Cherry Point Industrial area, consisting of two water treatment plants and a distribution system with an operating demand of over 17 MGD. To address aging infrastructure, the District sought engineering services for planning, prioritization, and implementation of capital improvements. The District selected Consor to provide complete water system engineering services on a task-order basis.
Consor prepared a Water Supply Comprehensive Plan to assess the District's current water supply system and future needs. A key component of the comprehensive planning effort were upgrades to the District's two water treatment plants—both plants were built in the late 1960s/early 1970s and in need of significant upgrades. Through multiple workshop sessions, Consor collaborated closely with District staff. By taking time to understand staff priorities and listening to their concerns, the team was able to develop a that addressed immediate needs at Plant 1 and prioritized a full upgrade and expansion of Plant 2. The $18M improvements on Plant 2 included process and facility enhancements to increase system reliability and redundancy, as well as an operations center to support the District's water and electrical utilities.
Consor's productive working relationship with District staff enabled the project team to execute 26 task orders over nine years. Tasks ranged from distribution system improvements and water intake improvements, to plant upgrades and a water reclamation/reuse study. Based on our collaborative approach working with PUD staff and our comprehensive understanding of their system, the PUD recently selected Consor to provide services to support their capital program on another work order basis. The first work order is to assist staff in reviewing and prioritizing capital improvements projects, including Plant 1 upgrades.
Project Highlights
District Engineers/Capital Program Management
Water Treatment Improvements
Raw Water Intake Upgrades
High Head, Medium Voltage, Pump Station
Staff Operations Center