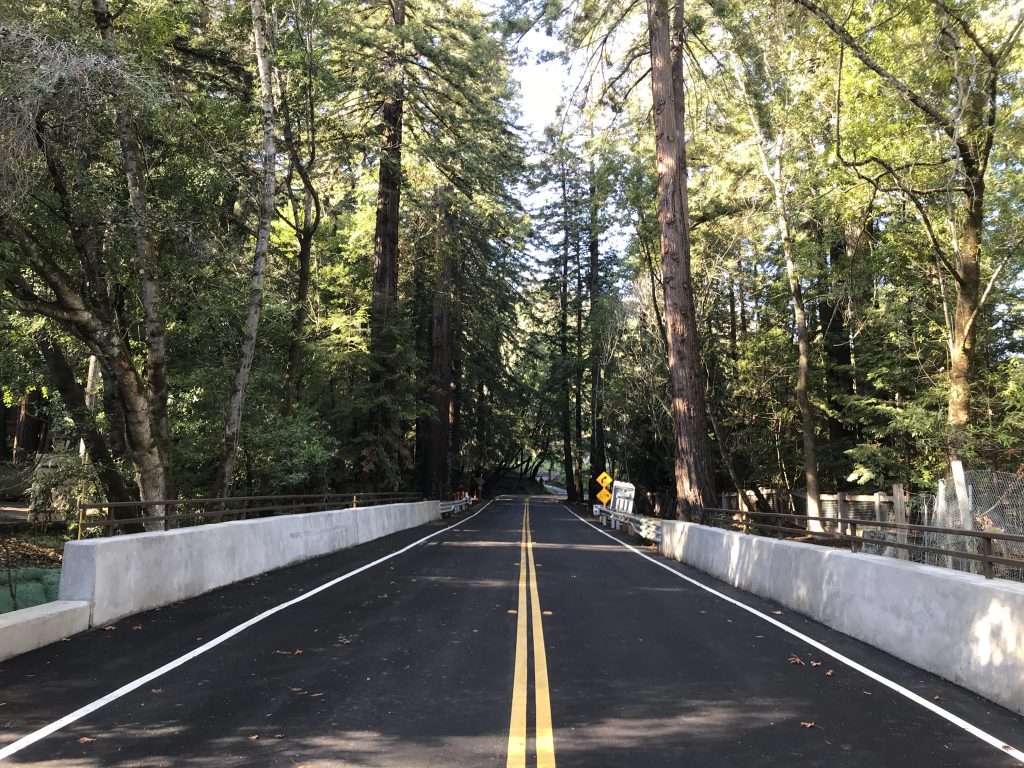 Portola Road Bridge Replacement Project
Town of Woodside, CA
The Portola Road Bridge, located on Portola Road over Alambique Creek in Woodside, CA, was constructed in 1914. The project replaced the existing 22' wide bridge with a new 30' wide bridge consisting of a prestressed precast concrete bridge deck and three new abutments supported by 24" cast in drilled hole piles. It includes a wide shoulder on the south side of the bridge that could be used for a multi-use path in the future.
The construction occured in several stages to minimize the necessity for full road closure during construction. All work took place within the narrow 30' public right of way at the project location. The project involved relocation of gas and water utilities.
Consor provided project management services.
Project Highlights
Award - APWA Silicon Valley 2022 Best Project (Structures: $2M - $5M Category)
Design-bid-build project delivery method