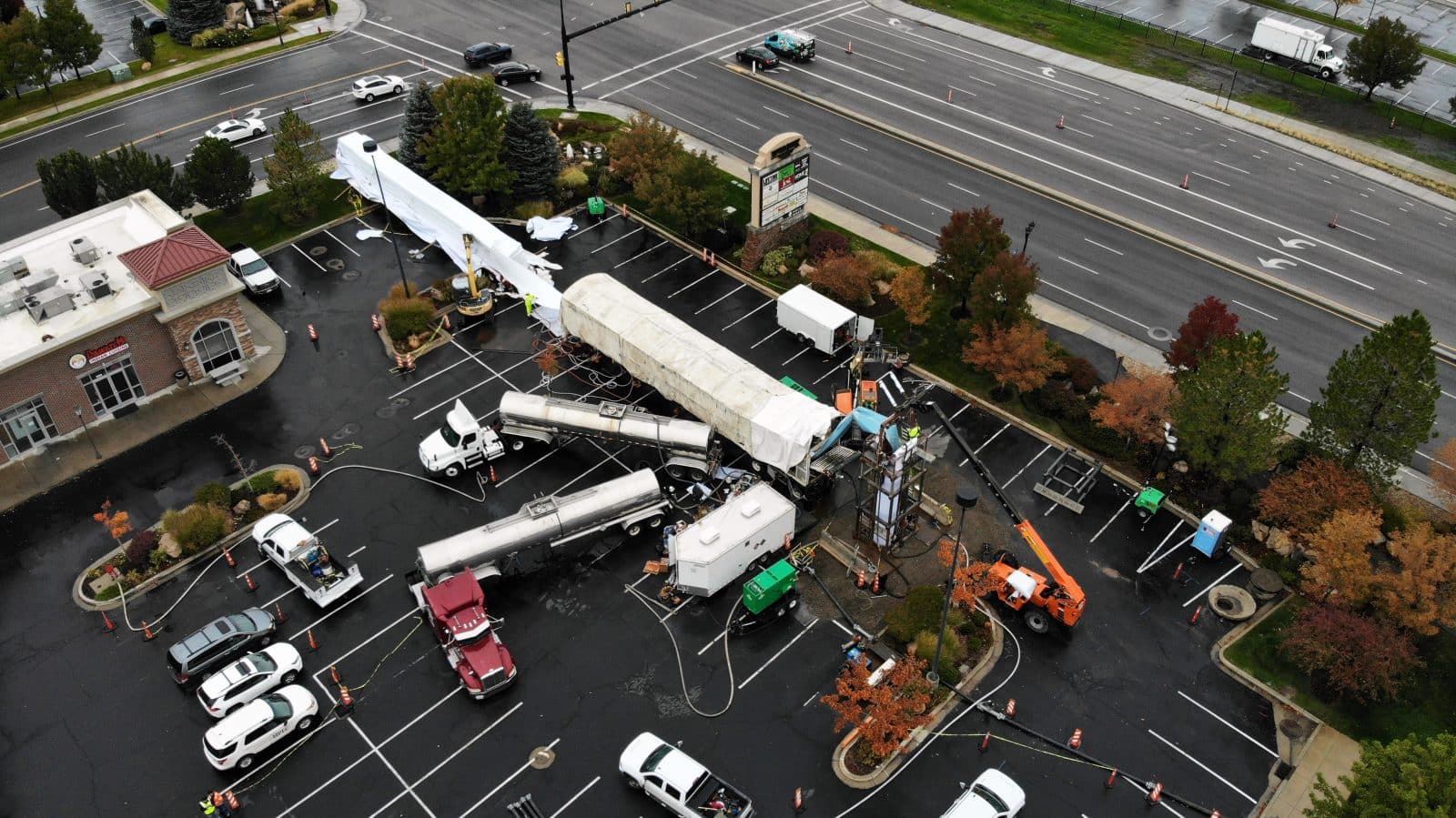 Thought Leadership
The 60-Inch-Diameter CIPP Installation That Required an Unconventional Operation
For a recent phase of South Valley Sewer District's (SVSD) sewer rehabilitation program, the project team solved a unique problem: delivering 2,000 feet of 60-inch diameter cured-in-place-pipe (CIPP) liners that would weigh more to transport to the project site than the federal maximum allowed per vehicle (80,000 pounds) on interstate roads.
Our unconventional solution: turn the project site into a mini-manufacturing plant that allows you to ship the liner and resin separately.
Responsible for construction management, the Consor team oversaw the contractor mixing and injecting the resin into the liner just feet from the utility hole where it would be installed. See this unique operation in action below.
Benefits of This Trenchless Method
Why not stick with the traditional open cut method if the trenchless option requires such an uncommon approach? SVSD's sewer network—70 years old in parts—runs through private properties, business districts, and environmentally sensitive areas. Digging trenches to access the crumbling concrete trunk lines would mean coordinating with many stakeholders, which would not only be a huge logistical challenge but would cause greater impact to the community.
Systemwide Modeling Effort
With many areas in need of rehabilitation and only a limited budget to work with, SVSD selected Consor to model their sewer system and draft a 10-year program. After analyzing CCTV footage of the pipes, our team created a geodatabase using ArcGIS that allowed areas to be categorized based on priority and updated in the system in real time. By looking at the system holistically, we maximized SVSD's budget by plugging redundant pipes, meaning fewer rehabilitation projects and reduced pumping costs.
Specialized Large-Diameter CIPP Expertise
Although trenchless technologies have been around for decades, applying CIPP to large-diameter pipelines (15 inches and up) is still uncommon and requires specialized expertise. By pairing our team's large-diameter CIPP knowledge and involvement in the project from planning through design to construction management, SVSD has a project partner who can deliver a highly customized approach.
This project is a case study in how Consor's work across a project life cycle—planning, design, and construction services—allows us to craft tailored solutions for each project.