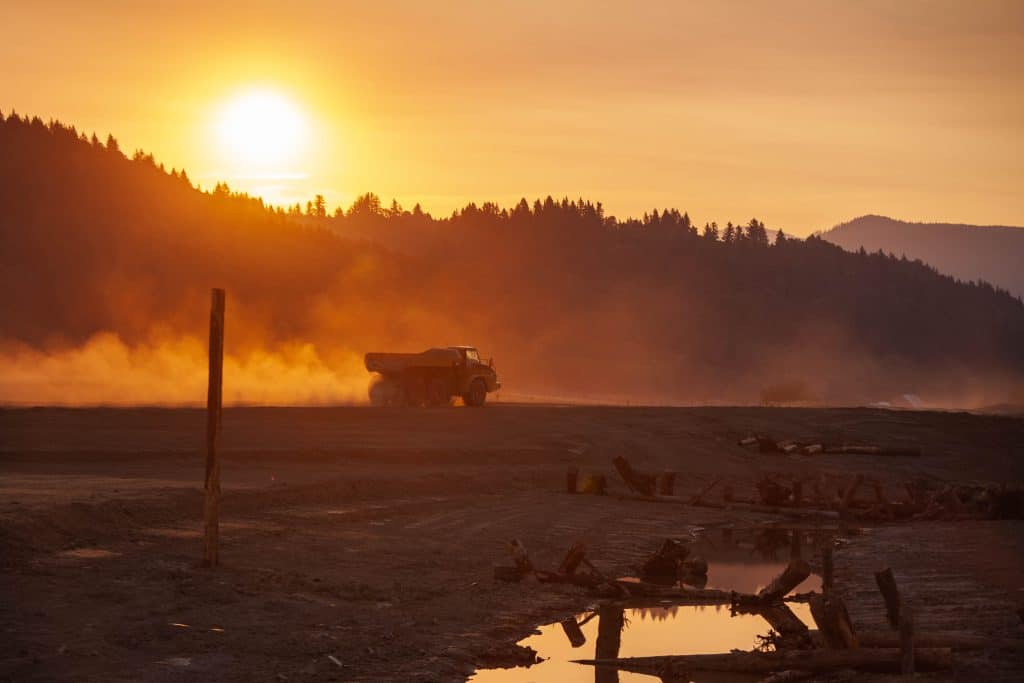 Steigerwald Floodplain Restoration Project
Lower Columbia Estuary Partnership
Consor provided construction management services for this $23M floodplain restoration project that reconnected 965 acres of Columbia River floodplain in the Steigerwald Lake National Wildlife Refuge. The project removed portions of the existing Columbia River levee to improve two miles of salmon habitat and included approximately 1.79 million cubic yards of embankment with the construction of two new setback levees and improvements to upland habitats.
Led by the Lower Columbia Estuary Partnership, the project also raised the grade of SR-14 above the 500-year flood elevation; constructed approximately 4 miles of new and expanded trail system throughout the refuge (including three pedestrian bridges); and realigned the Gibbons Creek channel and alluvial fan by removing the diversion dam, elevated channel, and fish ladder to reconnect the creek to its floodplain.
Prior to the Gibbons Creek reconstruction, 46,432 lamprey; 677 juvenile coho, chinook, and cut-throat trout; and 12,046 native boney fish were captured and released in the upland habitats. Since the reconstruction completed in September 2021, adult coho salmon and steelhead have already been sighted—likely the first time these species have battled their way into the floodplain in 50 years!
Project Highlights
Restored the long-severed connection between the Columbia River and Gibbons Creek
Constructed improved trail system with novel viewpoints and new parking lot and amenities
Over one million cubic yards of earthwork involved in improving floodplain and upland habitat