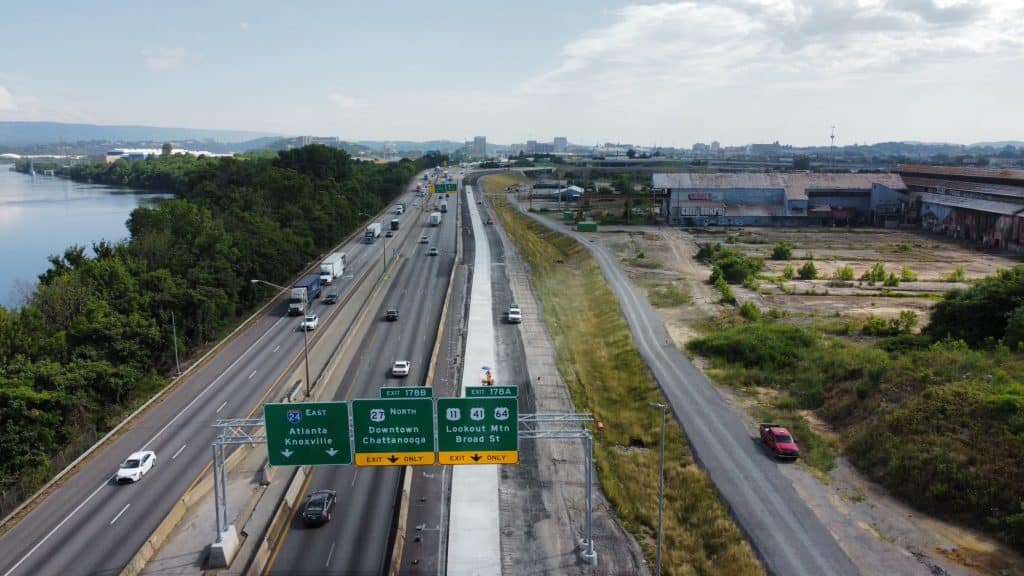 Region 2 On-Call CEI Services
Tennessee Department of Transportation, Region 2
The Tennessee Department of Transportation (TDOT) selected Consor to provide on-call Construction Engineering and Inspection (CEI) services for TDOT Region 2. Our team is providing project administration, EPSC inspection services, construction inspection services, coating inspections, and maintenance of final records.
SR 28/US 127 Roadway CEI: Part of the contract includes a four-year, six-mile roadway project along SR-28/US 127 in Cumberland County, TN. The project consists of approximately two miles of two- to five-lane cross-section and 4 miles of two-lane to a divided four-lane cross-section. It will include half a million cubic yards of excavation, a 203-foot by 28-foot box bridge, 100,000 tons of asphalt, and more than 7.5 miles of storm drainage and lighting inside the city limits.
I-24 Interchange at SR 2 and SR-58 CEI: This bridge construction project in Chattanooga includes two bridges, seven retaining walls, grading, and drainage. The total length of the project is approximately 1.6 miles. The contract adds a new exit ramp from I-24 Eastbound and US 27 Southbound to the south side of Chattanooga and a frontage road from SR-2 to SR-58. The addition of this ramp and frontage road eliminates several loop ramps and offers safer, more efficient access for the traveling public to Chattanooga's growing South Side and downtown.
Project Highlights
New bridges, retaining walls, grading, and drainage
Construction inspection
More than 7.6 miles of roadway upgrades