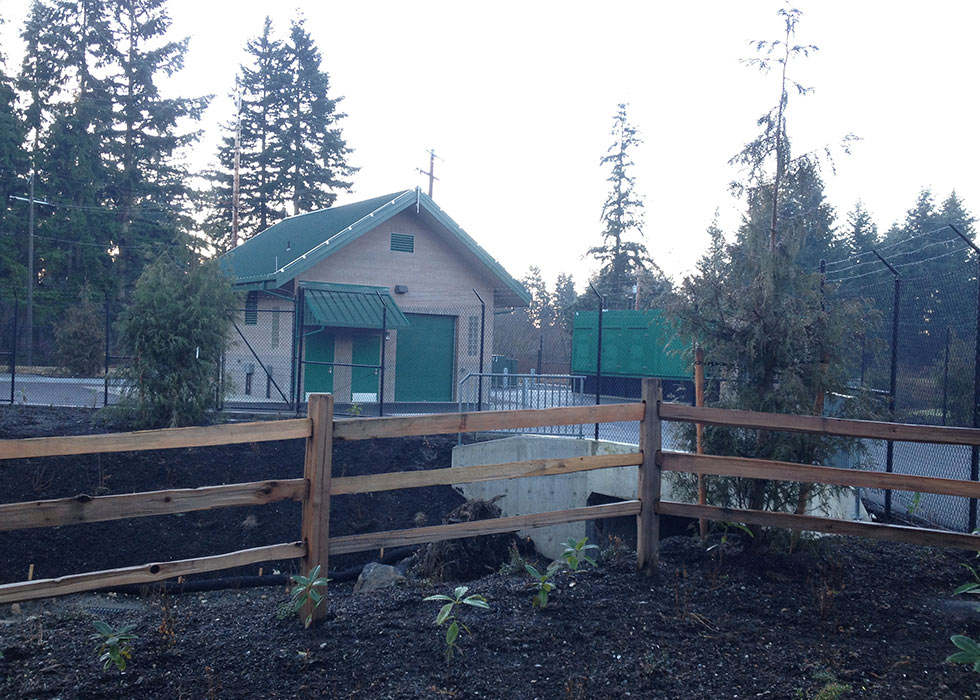 Lift Station No. 24 Replacement
City of Everett, WA
The Lift Station No. 24 Replacement project is Everett's first major lift station project in over 20 years. With limited wet well capacity, minimal clearances, and outdated equipment, as well as being vulnerable to local flooding, the lift station needed to be replaced.
The City initially hired Consor to provide preliminary engineering design services, which included identifying and evaluating alternatives for the station configuration, taking into consideration site limitations, creek and flooding concerns, equipment options, pumping system alternatives, and station control needs.  The Consor team worked closely with City staff, though workshops and site visits, to review alternatives and select a preferred alternative that would address deficiencies and improve overall efficiency and reliability.
Consor assisted the City with selecting a preferred alternative and provided final design and construction management assistance.  The new lift station consists of a triplex, wet well/dry pit type station that includes three 150 hp, non-clog, dry pit vertical pumps capable of 4,500 gpm. In conjunction with the phasing of future force main extensions under the City's Sewer "K" Capacity Improvements project, the proposed pumping system is capable of meeting multiple head requirements. The design also included electrical and controls, emergency on-site generator, odor control, HVAC, noise abatement, and site restoration.
To alleviate the potential of site flooding, accommodate the station configuration and create stream habitat, Park Place creek was daylighted and relocated around the project site.
Project Highlights
Alternatives analysis
Capacity evaluation
Selection of pump and generator equipment
Daylighting and relocation of fish-bearing stream and coordination with agencies
Odor control
Flow metering