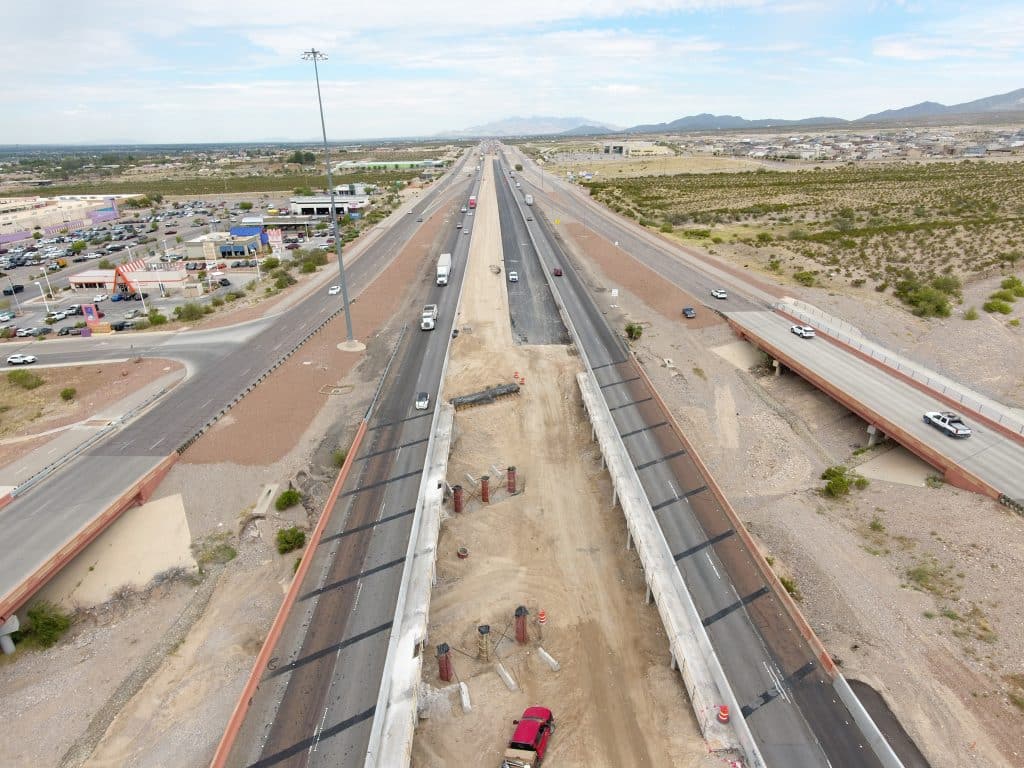 I-10 Widening West
Texas Department of Transportation, TX
The Texas Department of Transportation called upon Consor's Strategic Planning and Communications team to help ensure residents, commuters, and commercial traffic are aware of the impacts associated with its I-10 Widening West project. Consor is augmenting TxDOT's in-house public information team by creating a project logo, producing weekly road closure digests and traffic control maps, and shooting, writing, and editing project update videos for use on TxDOT's social media platforms. This $174.3M dollar project which is schedule to take three-and-a-half years to complete.
Located between the El Paso city limits and the Texas-New Mexico State Line, I-10 Widening West seeks to improve traffic flow by widening the freeway from two lanes to three in each direction. The project also includes relocating several onramps and offramps to better accommodate the region's growing traffic needs.
Other construction phase public outreach tools Consor has previously utilized on similar projects including direct text messaging alerts, enewsletter content creation, direct mail, and door-to-door notification of residents, businesses, and other stakeholders.
Project Highlights
Construction phase communications
Project brand and logo design
Road closure maps, weekly closure digests
Shoot, write and edit project update videos for social media