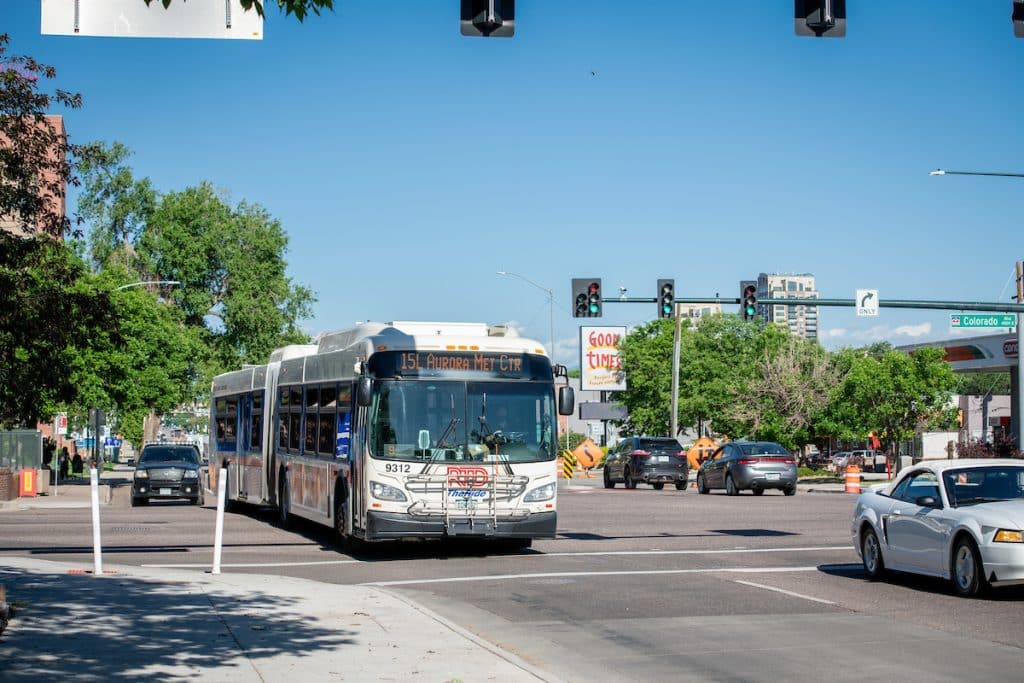 Colfax Corridor Improvements
Denver, Colorado
Consor staff have worked closely with the City and County of Denver over multiple projects to develop, implement, and test multimodal design and analysis strategies along the major East Colfax Corridor in Denver. With population and business growth in the area expected to increase significantly in the coming years, Denver has taken the opportunity to reimagine how Colfax functions, looks, and feels while also focusing on enhancing mobility and safety along the corridor.
Consor 's support began with the Colfax Corridor Connections multimodal transportation project, which identified bus rapid transit (BRT) as the preferred alternative to improve mobility throughout the historic and urban East Colfax Avenue corridor. As the engineering lead, Consor completed all transportation analysis work and managed various other civil components, including the conceptual design. The transportation analysis relied heavily on an extensive multimodal VISSIM microsimulation model of the study area.
Consor continued to support improvements along the corridor through the Colfax Center-Running BRT Feasibility Study. This project involved VISSIM analysis to compare center-running BRT to side-running. This analysis looked at transit travel times, transit reliability, general traffic travel times, and general congestion along Colfax. This project also included a Synchro evaluation of general traffic conditions on parallel routes and a detailed parking inventory.
Consor also worked on the Colfax Route 15L Transit Priority Study that focused on short-term speed and reliability improvements to the corridor. Following this study, Consor was involved in the design and implementation of a number of the recommendations, working with Denver and RTD to implement transit signal priority (TSP) improvements. Consor also performed the CCTV camera and pedestrian information displays (PIDs) design at major bus stops along the approximately 10-mile corridor.
Project Highlights
Multimodal transportation analysis and design
Traffic analysis and design
Design included reliability improvements, CCTV camera, and pedestrian information displays design at major bus stops along the corridor