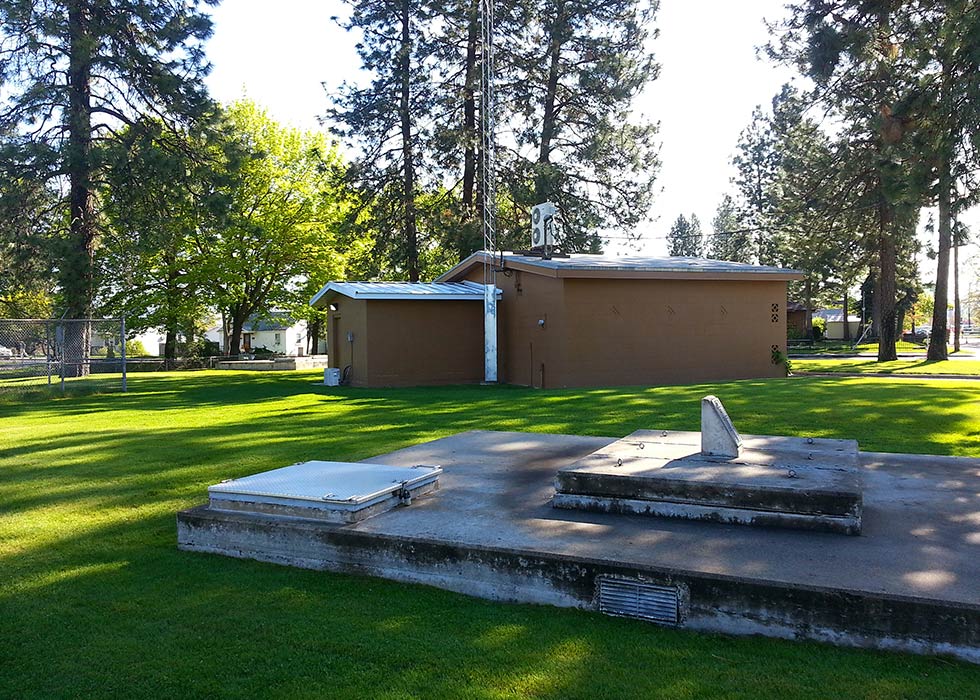 Central Avenue Well Station No. 1 and No. 2 Rehabilitation
City of Spokane, WA
Central Avenue Well Stations No. 1 and No. 2 are integral components of Spokane's drinking water system. Originally constructed in the late 1950s, the well facilities were aging and in need of upgrades to better meet the growing demands of Washington's second largest City.
Located in a park-like lot along a quaint, tree-lined street in the North Hill neighborhood, the well facilities consisted of exposed, partially buried concrete vaults over two wells, with an electrical building and substation located between them. Comprised of hand-dug, brick-lined caissons with submersible pumps, each well is 250 feet deep and between six to 10 feet in diameter. Below-ground vaults housed the well heads, which presented access challenges for operators and did not meet current industry standards.
Consor supported the City by assessing and designing well facility improvements, preserving, and protecting much of the existing facilities while upgrading mechanical and electrical equipment with new well-house enclosure buildings. Well improvements included replacement of the existing dual 3,500-gpm submersible well pumps with a single 8,000-gpm vertical turbine line shaft pump in each well. Other unique elements included a water-cooled system to maintain temperatures within the buildings and reduce noise levels. A noise abatement study and implementation of additional sound abatement measures were also included.
The final project provides enhanced, modernized well facilities with improved operator access, and new well-houses and landscaping designed to be harmonious with the existing character of the neighborhood. The upgraded well facilities provide 23 MGD of drinking water to the City's North Hill service area.
Project Highlights
Submersible to vertical line shaft well pump conversion
Implementation of sound abatement measures
Incorporated architectural features and landscape design enhancements to meet residential neighborhood needs
Provided construction support as an integral part of the City's staff