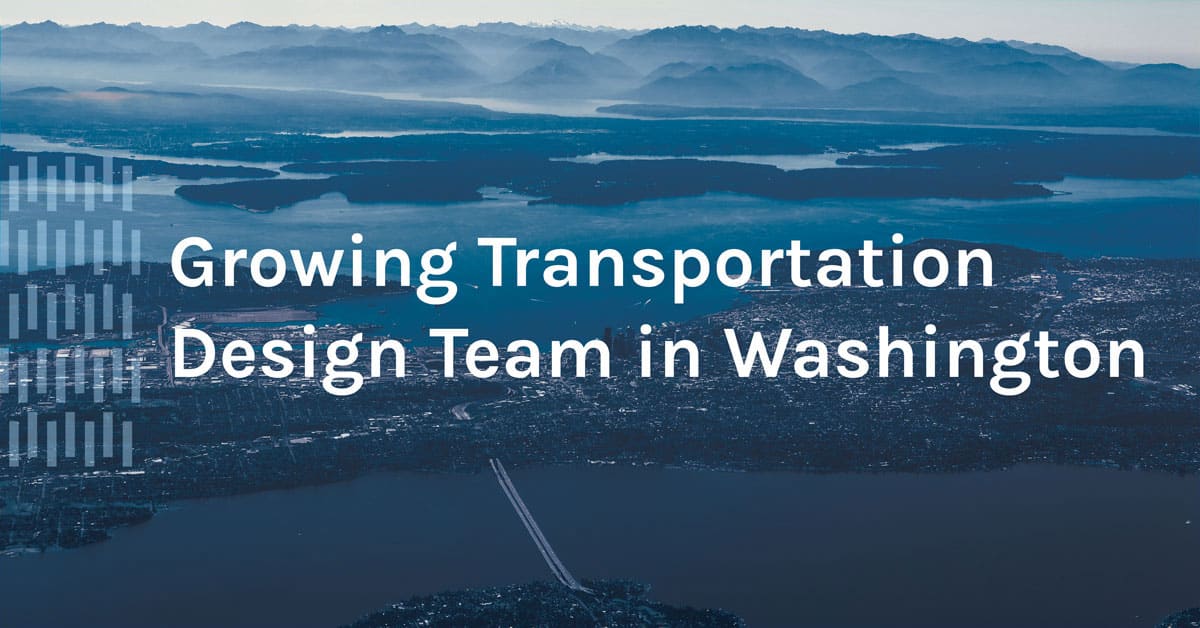 News
Meet Our Growing Washington Transportation Design Team
With Washington's diverse, breathtaking landscapes, it only takes one visit to see why the state has experienced strong population growth over the past decade. Rapidly expanding communities means pressure is mounting to provide affordable, reliable, and seismically resilient transportation infrastructure. To make it happen, agencies need consultants who bring a strong grasp of the state's unique environmental context paired with cutting-edge infrastructure solutions.
After two decades of partnering with public agencies across Washington to design and implement resilient water and wastewater infrastructure, Consor is thrilled to formally launch our regional transportation design team that's dedicated to setting up communities to navigate their future transportation needs.
Washington Transportation Design Team
Spearheaded by local transportation leaders like Reza Sehhati and Kyle Williams, our Washington team is backed by 500 team members across our geographies and industry leaders in roadway, bridge, stormwater, and pedestrian/bicycle facilities planning and design. As Washington Transportation District Manager, Reza is focused on managing the team to deliver top-quality projects and implementing business strategies in the state. His 27 years of complex structure and signature bridge experience encompasses seismic design, constructability studies, and accelerated bridge construction methods.
In concert with Reza, Kyle will serve as our Washington Transportation Roadway Group Manager, bringing 12 years of connections and experience with DOT/FHWA, transit, and alternative delivery projects. With the support of a strong local foundation of skilled engineering designers and project engineers, our Washington transportation leaders are focused on solutions that creatively and efficiently address the current and future transportation needs of local communities.
Complementary Construction Services Team
To complement our transportation service line, Consor is also building out our local construction services team. Mike Hagerty, Consor's construction management and inspection leader in California, is making the move to Washington to lead this charge. Mike brings extensive federal aid and DOT experience, transportation and utility infrastructure expertise, and a partnership approach to working with our clients and the construction contractor community.
Interested in getting in on the ground floor of our growing transportation and construction services teams in Washington? Explore our current openings!