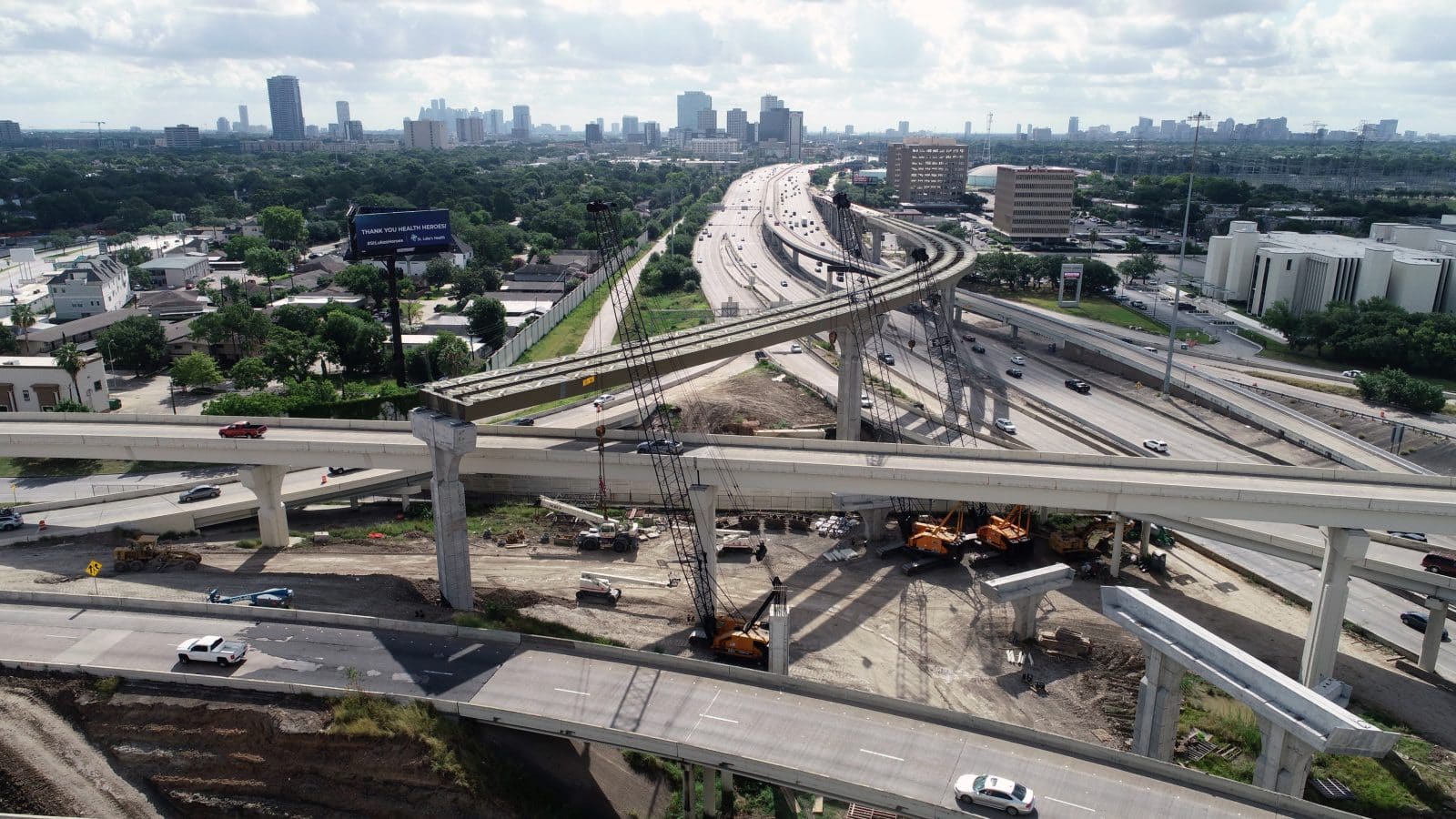 News
Scaling Up Transportation Planning and Design Practice to Meet Central Region Population Growth
Landing the state among the top five fastest growing in the nation, Texas's influx of residents is causing a flurry of infrastructure activity as public agencies hustle to meet increased demand. Texas isn't the only state in the region experiencing this development—Oklahoma is outpacing half the nation in population growth. With an endless stream of people flocking to the central United States, we're focused on how the Consor team can help public agencies keep up with the transportation infrastructure needs of their expanding communities.
"Texas cities dominate lists of the most rapid growth in the country," said Zina Schwartz, Consor's central region director. "To keep travelers safe and minimize traffic congestion caused by this influx of drivers into heavily populated areas, Texas Transportation Commission recently approved a Unified Transportation Program that allocates a record $85 billion to highway infrastructure improvements for Texas Department of Transportation (TxDOT) to implement over the next 10 years. This coincides with an additional $32 billion for routine maintenance and project development. Additionally, the Infrastructure Investment and Jobs Act is providing our central region partners valuable funding opportunities to tackle their transportation projects. We're looking at how we can continue building our transportation planning and design practice to support the evolving needs of TxDOT and other public agency clients in the region."
Consor's been serving transportation planning and design (TPD) needs across Texas and surrounding states since the 1980s, helping public agencies tackle complex infrastructure challenges, from smaller-scale local engineering assignments to multi-million-dollar, federally funded bridge and freeway projects. Four decades later, as municipalities and DOTs shift to meet the area's changing transportation demands, Consor's central TPD team is not only keeping pace, but bringing new industry leaders like Krishna Peapully, our central region TPD lead, to the table to help guide the region's direction.
"My vision for growing our central TPD practice boils down to two key strategies," stated Krishna. "First, leveraging to the fullest extent Consor's robust network of in-house experts to support central region clients. By creating pathways for even deeper collaboration, we can serve our clients as that one-stop-shop. Second, I'm passionate about the opportunities that come from creating more equity in transportation and bringing innovative ideas to the conversation. This is essential to best meet the needs of the diverse and changing communities we serve."
With Krishna's strategic leadership to guide our experienced central TPD team, we're prepared to be a go-to adviser to clients and partners who are working hard to help the region adapt and prepare for the future.
Curious what capabilities we bring? Discover our transportation planning and design services. You can also explore our projects and filter to see what we've been up to in the central region. Want to join our central TPD team? Explore our current openings.