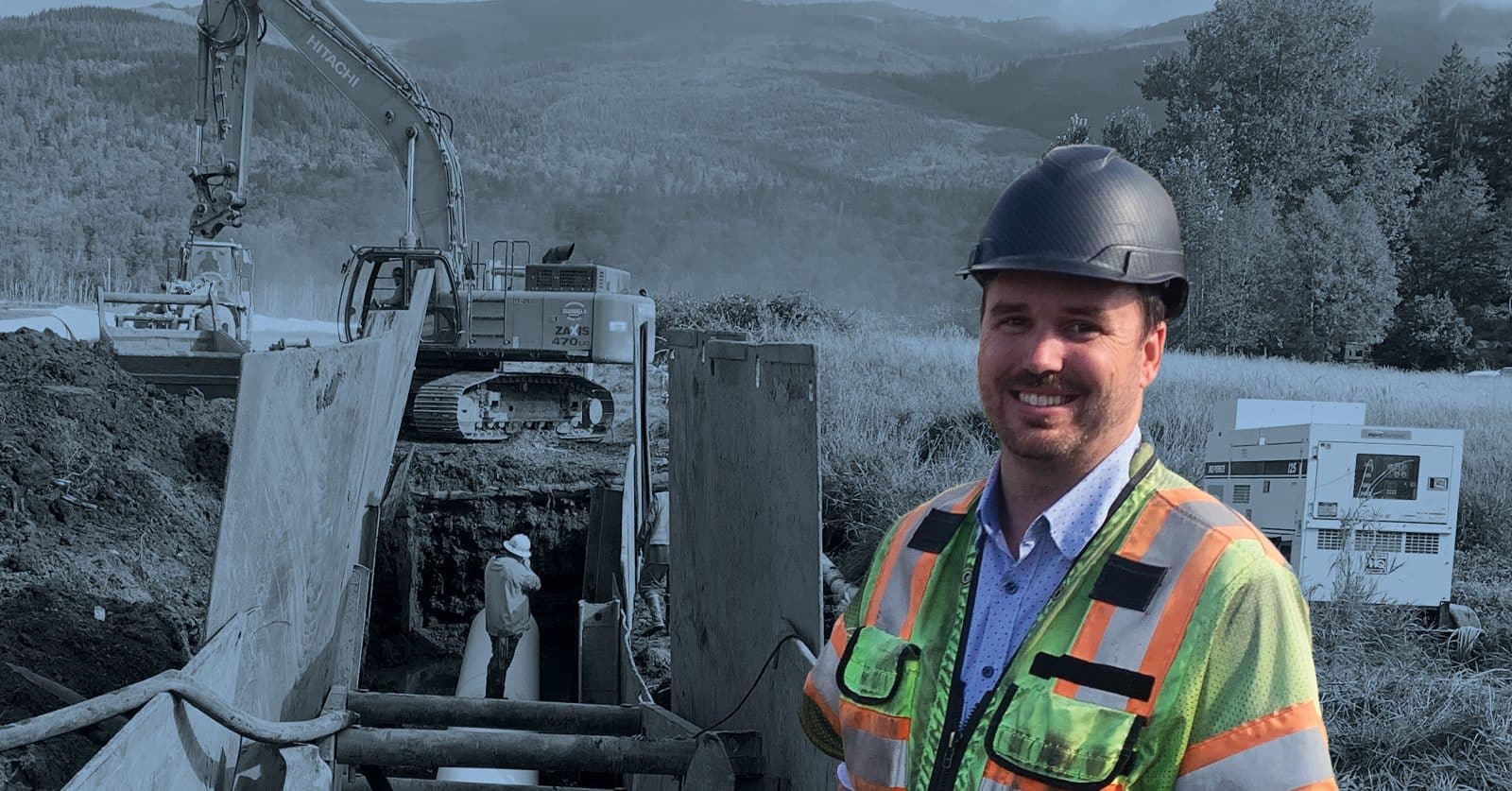 Spotlight
The Construction Services Leader Finding Success on the Project Site and Volleyball Court
Whether on a construction site or volleyball court, Mike Hagerty's approach to fostering a successful team remains the same. And he's bringing this winning approach to our growing construction services group in Washington—it's all about the right people and a shared build-others-up ethos.
"I coached high school volleyball for over six years," stated Mike, "and I can see how that's influenced my approach to leading a team of construction managers and inspectors. I look to my team members for their input. When we trust each other to make decisions for the good of everyone, we become a tight-knit, efficient team. I want to utilize my teammates to their best advantage to navigate through construction challenges with the public agency, designer, and contractor, ultimately allowing us to deliver work we can all be proud of."
Why are we so confident in Mike's approach? He's used it to lead teams to success multiple times! Mike's journey at Consor began in California, where his focus was building out a high-functioning construction services team—a challenge very similar to his coaching.
"The volleyball team I coached was filled with really talented, but new, players," recounted Mike. "We played all the teams in our league twice. Our first time through, we lost seven out of eight games. I took a hard look at my team's strengths and focused practices on building a solid foundation of team trust. Our second time through league was a complete turnaround—we won seven out of the eight games! I get that same feeling of success when we assemble a highly communicative, collaborative construction services team. That's my focus in Washington now, bringing in the right individuals in to fill out our strengths and grow with our team."
We're excited to see Mike apply his leadership to cultivate a construction services team in Washington with a reputation as a top performer and proactive partner. Approaching every task as a coach, Mike lives Consor's core value of collaboration daily.