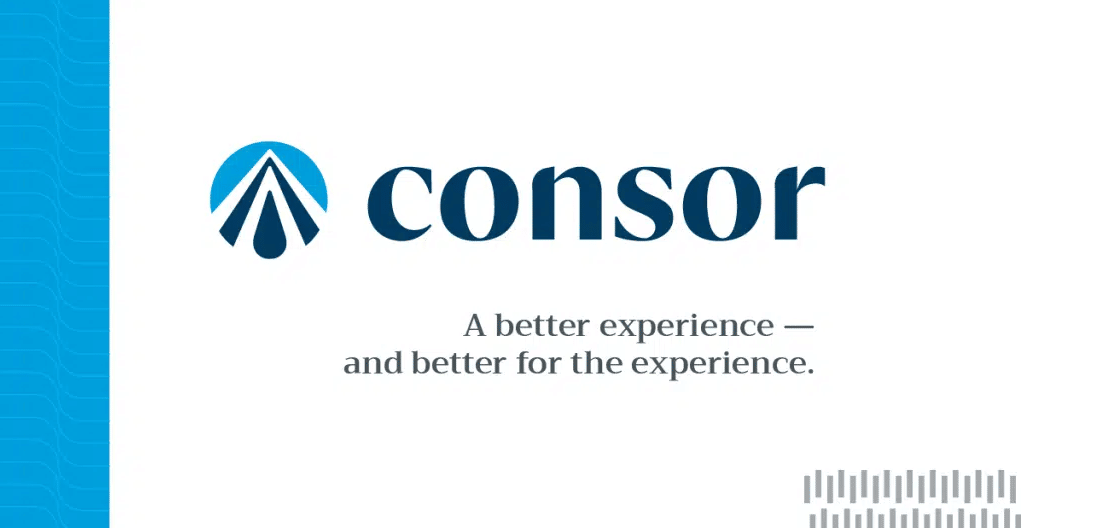 News
A Fresh Brand to Kick Off Consor's Next Chapter
Consor is proud to announce the launch of its refreshed brand, reflecting the firm's evolution since the brand debuted in December 2018. The aesthetic changes are accompanied by updated core values and a strategic vision that encapsulates how the 1,500-person firm with roots back to 1980 is providing solutions-driven water and transportation infrastructure consulting to public clients across North America.
An initiative kicked off in 2016 by Keystone Capital, a forward-thinking investment firm, Consor was established when four regional consultant leaders—AIA Engineers, Infrastructure Engineers, Target Engineering Group, and Johnson-Adams & Associates—joined forces. Following several years of rapid expansion, the brand relaunch allows Consor to reflect the diverse perspectives and expanded services of the newly acquired and legacy firms, which include planning, engineering design, structural assessment, and construction services.
"From day one, our vision was to connect teams serving their own communities with the deep support, resources, and expertise only possible at a national firm, but without disrupting the strength and efficiency of local connections," said Scott Gwilliam, co-founder of Keystone Capital and Consor board member. "Our ambitious approach to scaling up Consor brings together firms who share the same drive to prioritize company-wide employee wellbeing and provide excellent client service."
Consor's expansion rippled from the southeast, filling out its coast-to-coast footprint and adding complementary services to its tool belt. This growth has included significant industry players—Structural Grace, TKW Consulting Engineers, U.S. Underwater, Apex Design, Murraysmith + Quincy Engineering, Civic Engineering & Information Technology, CPM Associates, and Project Engineering Consultants. These additions solidified the need to bring each team under the Consor name and create a brand that reflects a shared vision.
"In reflecting on who we are as Consor," said Chief Executive Officer Chris Rayasam, "it's clear that our greatest successes come down to authentic local relationships. Yes, we now have a national presence and large talent pool, but our focus remains being our partners' go-to for both the right expertise and the knowledge only possible from living in the communities we do work."
With the relaunch of the Consor brand, the firm is focused on continuing to deepen its technical services across all geographies while cultivating an industry-leading employee experience. "Many of the firms that have joined Consor over the past five years are leading their regions in transportation and water infrastructure services—from Intelligent Transportation Systems (ITS) and bridge design to water treatment and Aquifer Storage and Recovery (ASR)," explained Sandeep Patil, Consor's Chief Engineering Officer. "Our goal now is to draw on these specializations and take them firmwide as Consor becomes a national innovation leader, ready to partner with public clients to solve complex problems for communities large and small."
How will Consor do it? By reinvigorating its original vision to start from the inside out. "When we take care of our staff and provide them with opportunities to learn, grow, and lead," said Rayasam, "they can deliver even more-efficient, creatively tailored, and diverse infrastructure solutions to clients across North America."