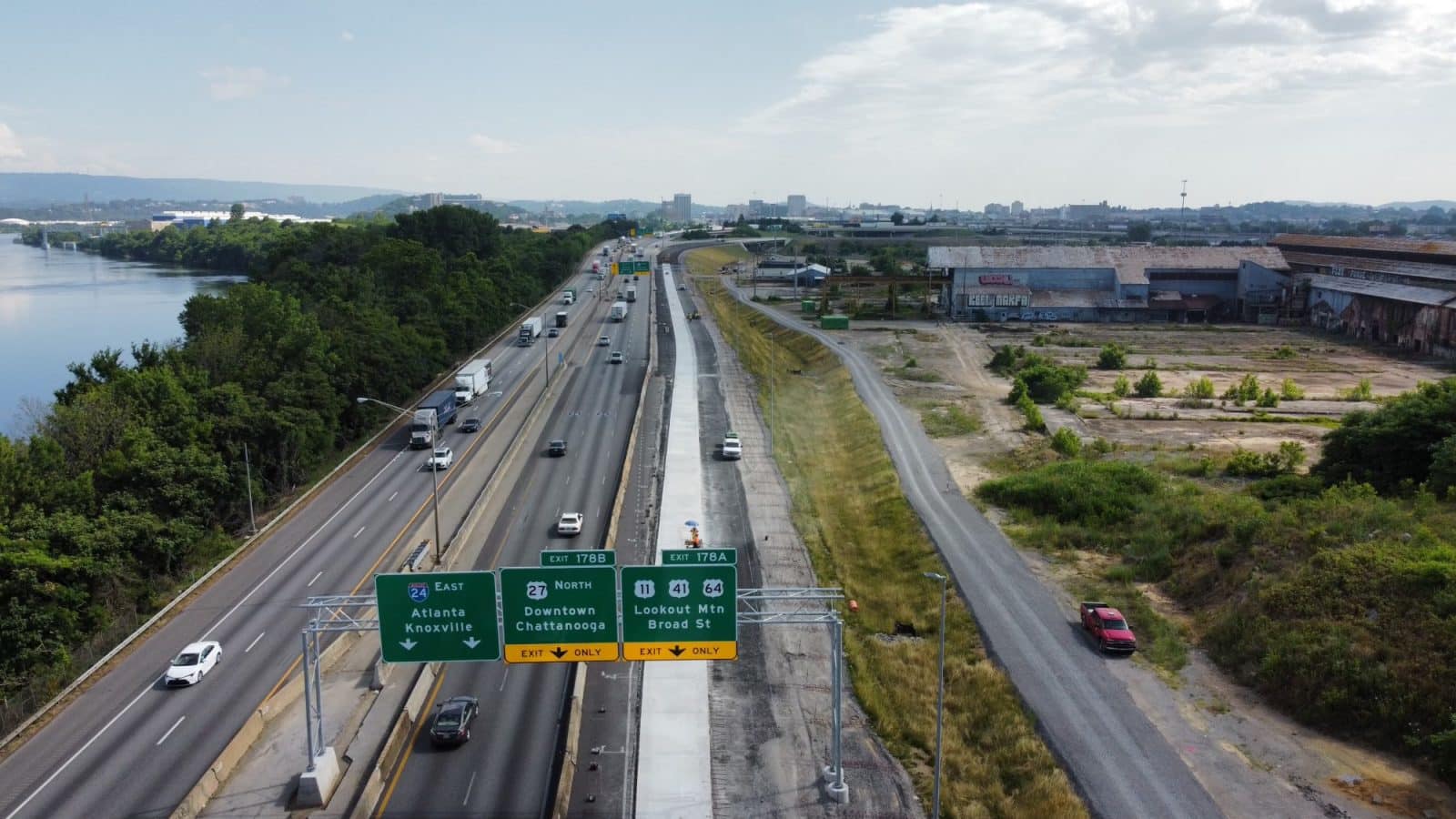 News
Consor Acquires Civic, Expanding into Tennessee and Adding Complementary Services to Its Toolbox
Consor excited to announce the acquisition of Civic Engineering & Information Technologies, Inc. (Civic), a Nashville-based civil engineering design, construction management, surveying, and information technologies firm. Civic's team of 40 joins Consor to establish a new foothold in Tennessee.
Civic is a trusted partner to many agencies throughout the state, a testament to its commitment to technological innovation and pursuit of creative, forward-thinking solutions. Complementing Conosr's suite of services, Civic is experienced in transportation, stormwater, water, wastewater, gas utility, surveying, and GIS/information technology.
David Bowden, Sr. Vice President of Consor, offers his thoughts on the opportunities this union will allow, "Civic's full-service program management expertise, paired with CONSOR's national depth of resources, opens up tremendous opportunities for growth in the Southeast. Their core principles are a seamless fit with Consor's employee-first mindset and client-focused philosophy."
With Civic's geographic footprint, this partnership supports Consor's efforts to branch into new regions, reflecting the firm's mission to provide client-service-focused civil engineering services on a national stage. Civic staff, now backed by scaled-up resources, offers established and new municipal clients added capacity and expertise to take on larger, more-complex projects in Tennessee and beyond.
Sandeep Patil, CEO of Consor, describes the partnership as a natural next step for both companies to achieve their goals. "We were looking for a partner to lead us in this new market, and Civic had the right long-standing local knowledge and relationships to do just that. They not only offer services that are our bread and butter, but they bring expanded surveying and information technology expertise, which will be an asset across the company."
"The greatest benefit, both for our team and our client partners, is the depth of resources now at our disposal," says Philip Nelson, VP and lead of Tennessee Operations. "We have access to industry leaders and support staff in the type of projects we're known for, but also in new-to-us specialties our clients could benefit from, like high-profile bridge design. This is a step up for our talented team, allowing them to build their resumes by taking on exciting projects that would have previously been out of reach due to their size or discipline."
Together, the firms are even better equipped to serve their clients and communities as trusted partners, offering the same commitment to service they have always had.