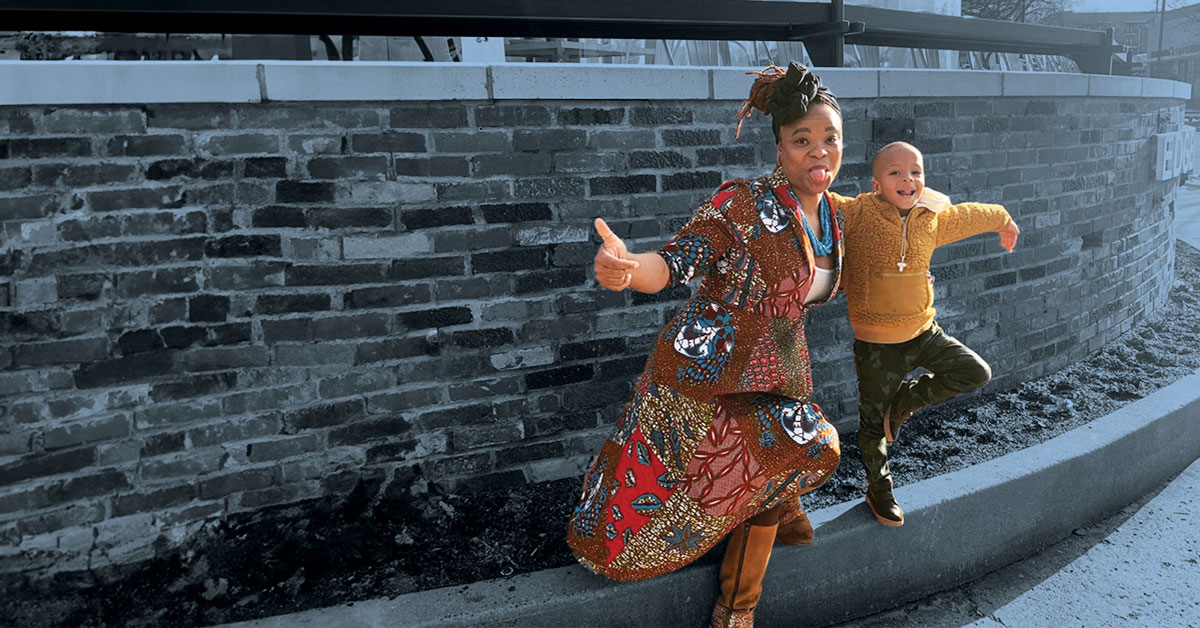 Spotlight
One Engineer's Journey from Dirt Roads to Nashville's Bridges
Transforming communities through engineering isn't just about the infrastructure—it's about changing the narrative of who can design and deliver that infrastructure. That's why Ashy French, Consor's talented project manager of a large bridge program for the Metropolitan Government of Nashville and Davidson County, is so passionate about sharing her story and helping young people see their future in STEM.
"Growing up in a small village in South Africa, I felt that technology and engineering were out of reach," remarked Ashy. "Life was more laborious. My village didn't have electricity. We would get water from the reservoir and make fires outside to cook. We often had to walk miles when the dirt roads were too muddy for buses to make it to my village. It took so much effort just to do those tasks. I always thought to myself, 'I wish daily life could be easier.' And that's what civil engineering has the power to do: shape the world for the better."
Fortunately, Ashy had a teacher in high school who introduced her to engineering as a career path. Civil engineering piqued her interest most because of the variety of work—roadways, structures, water—and opportunity to deliver projects that make others' lives easier. After completing her bachelor's degree in civil engineering and post-graduate studies in transportation engineering and planning, Ashy worked in both consulting and public agency roles in South Africa. She then made the move to Nashville, Tennessee, where she supports her fellow community members in getting around their growing city safely.
"A big part of my job is educating people," stated Ashy. "I spend a lot of time talking with people about how projects will impact them and, most importantly, how those projects will positively impact their lives and the community. It's not that different from the STEM outreach I do. I connect with young people, especially women and people in underrepresented groups, and share about the positive change engineers can make. They need to hear the message, 'You are welcome in this industry. You are capable of doing this work. You have access to resources to get into and thrive in this career. And it's fun!'"
Ashy's upbringing in South Africa inspires her in many ways beyond engineering. When she has time, she teaches and performs African theatrical dance. For her, it's not just physical movement—it's an expression of her spirit. And she's cultivated this love of dance and performance in her son Tristan, too! Given her ability to inspire and improve the lives of people around her, we think Ashy embodies Consor's core value of integrity.